South African National Subbuteo Solo League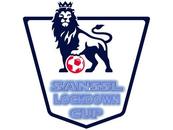 South African National Subbuteo Solo League
South African National Subbuteo Solo League
South African National Subbuteo Solo League
With the introduction of Lockdown 2020 in South Africa, a number of likeminded Subbuteo players/enthusiasts/lovers got together to form an unique Solo league. This Solo league basically means that each player chose two defunct teams from any of our previous football bodies. The league started with nine players, hence an 18 team league. The format for our first season is based on a league basis whereby each team plays each other once to determine the first Premier league champion. During the course of the season we have added a first and second division to create a more realistic feel to our SANSSL.
The format for playing is basically a solo league whereby each player plays against himself/herself according to a set of basic rules. Each player could play fixtures containing his or her own teams or two random SANSSL teams. We are obviously looking for additional players to integrate in our league and share in the enjoyment that has been created. We also have a facebook page: South African National Subbuteo Solo League.
We have completed our first season and the winners were as follows:
Premier League Champions: Powerlines
First Division Champions: Rangers
Inmates Challenge Cup Winners: Westbury Arsenal
PBC Fast 100 Cup Winners: Durban Bush Bucks
Team of the Season: Westbury Arsenal
Our second season will feature the following:
Premier Division - the top 10 teams from last season's Premier Division along with the two top teams from last season's First Division.
First Division - the bottom 8 teams from last season's Premier Division along with the remaining 4 teams from last year's First Division
Second Division (Coastal) - 10 teams from across the coastal cities of South Africa
Second Division (Inland) - 10 teams from various inland South African cities.
Promotion League - 10 amateur teams from South Africa, along with the top 2 clubs from Rhodesia
The top 6 teams from both Second Divisions will form the National Second Division. The bottom 4 teams from both regional Second Divisions, along with the top 4 teams from the Promotion League will form the National Third Division.
Four new amateur teams will join the Promotion League to complete the 10 team league.
The second season will flick-off with a new innovation, namely the Top 8 Champion of Champions featuring the top 4 clubs from the Premier Division, the top 2 teams from the First Division, The Inmates Challenge Cup Winners and the PBC Fast 100 Cup Winners. However, due to Westbury Arsenal winning the ICC and finishing in the top 4 of the Premier Division, Roodepoort Guild, the losing finalist in the ICC, will be joining: Powerlines, Westbury Arsenal, Tongaat Crusaders, Port Elizabeth City, Rangers, Germiston Callies and Durban Bush Bucks in the season curtain raiser.
Once again the two cup competitions, the Inmates Challenge and PBC Fast 100 will be played.
Stay tuned for some new innovations for both Cup competitions!!!!!
So why don't you join our league and start enjoying this new craze.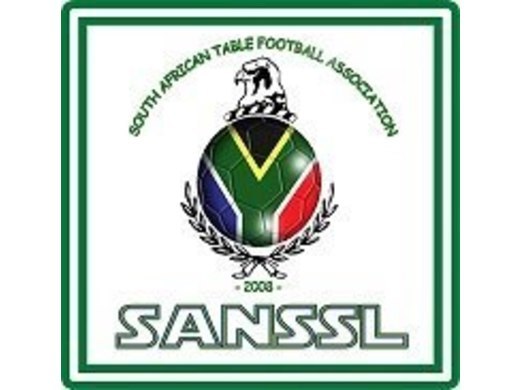 The official SANSSL badge
Follow the site to get the latest news and results straight to your email